Levi's Go Forth
Global campaign platform and responsive mobile first e-commerce redesign for Levi.com
---
Agency: Wunderman
Client: Levi Strauss & Co. / San Francisco
Creative Director: Bob Lukasik
Partner Agency: Wieden+Kennedy
Film/Video: Lance Acord
Photographer: Christian Weber
Press:
New York Times
︎
TV, Print, Digital, OOH
---
The Levi's Go Forth™ campaign was originally crafted by Wieden+Kennedy, inspired by the rhythmic cadence of American free verse poet Walt Whitman. In digital partnership with W+K, we sought to revive it's brand platform in a 360 integrated mobile-first campaign. This hit two birds with one stone: a global campaign and global website e-commerce site, the brand's first digital content integration. We met with the Levi's San Francisco clients to get briefed on the heritage and history the brand, with the ask to push the boundaries on innovative digital engagement for their upcoming Fall/Winter collection. This campaign was designed to ignite a new generation of pioneers to believe in the Levi's® brand as much as the brand believes in them. Capturing the energy of the brand, my role was to impact the interactive design working closely with UX— as well as develop digital campaign activations, from outdoor to social.

The Go Forth™ campaign came to life through a series of TV, print, digital concepts, with headlines like "Cut with Grace," and "Tailored for the Young and Hungry" and "This is a Pair of Levi's" — the title of the campaign's film shot by film legend Lance Acord.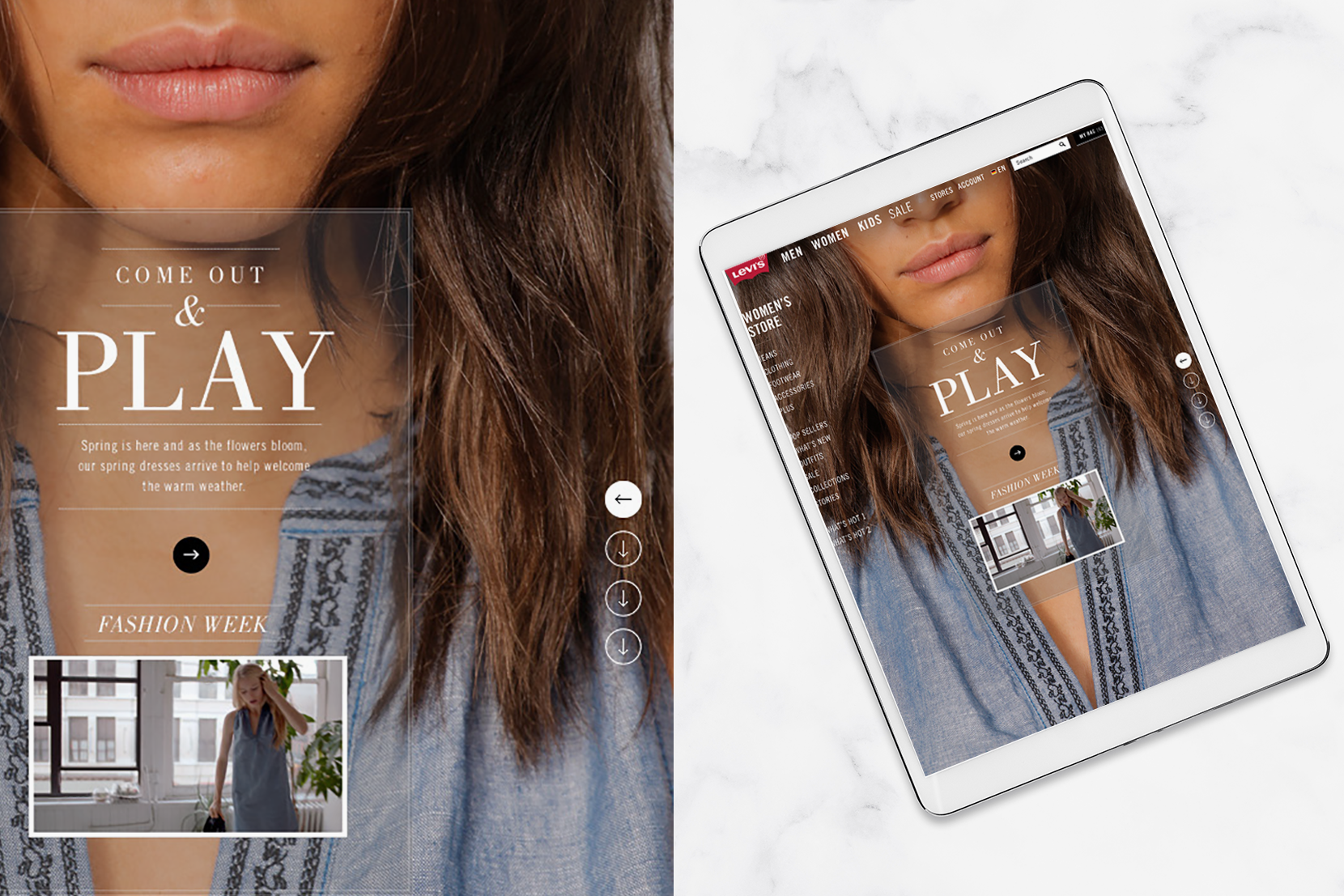 Interactive Digital Bus Shelter Look Books
Snap QR Code to view Look Book and Shop the Look







Developed and Designed the first shoppable
Interactive Lookbook Banner Ad
utilizing the Pinterest API to add to Style Boards

Print Ads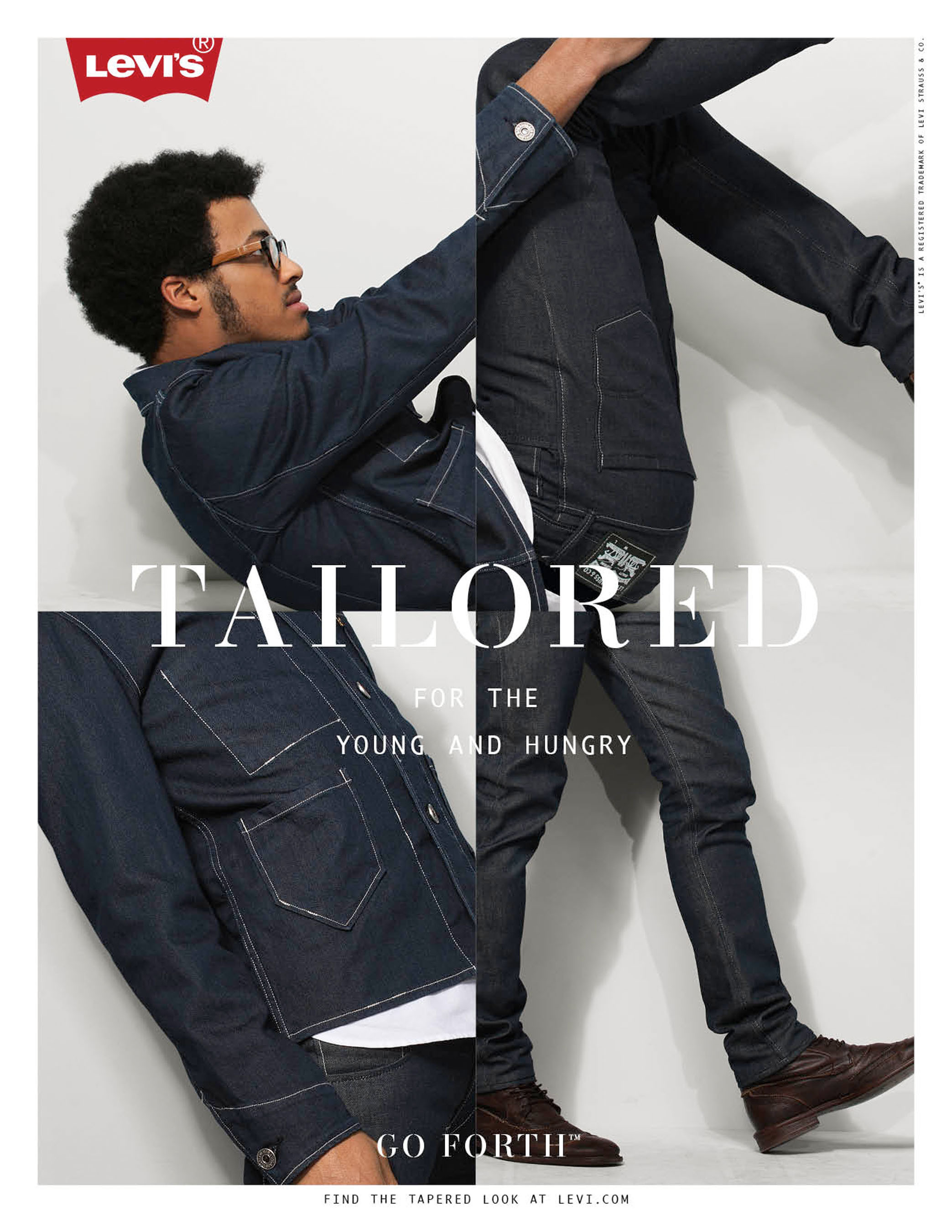 TV AND PREROLL
"This is a Pair of Levi's"