Corona Light

Creating the first National Beer Brand Holiday
---
Agency: Ogilvy
Creative Director: Matthew Doh
ACD: Katie Walker & Jenn Richter
Copywriter: Blase Mnich
Post-Production: Optimus Chicago

Social Media / Targeted Ad Campaign
---
#TheLightestDay
To celebrate the Summer Solstice, we created the first Corona Light official holiday—June 20th, the lightest (and longest) day of the year. Our targeted-campaign utilized Facebook Canvas with a rooftop bar finder in Chicago, LA and New York City. We even petitioned employers to lighten the load & let employees right at 5 with a mock Slideshare presentation.
We even trademarked the holiday.
AdAge
recognized the campaign too.



View Demo
Click to view on Vimeo




Creating Novelty Appeal






Conceptual Social Posts
Custom shot on Goose Island at
Sunrise & Sunset (vinyl type hand set by me!)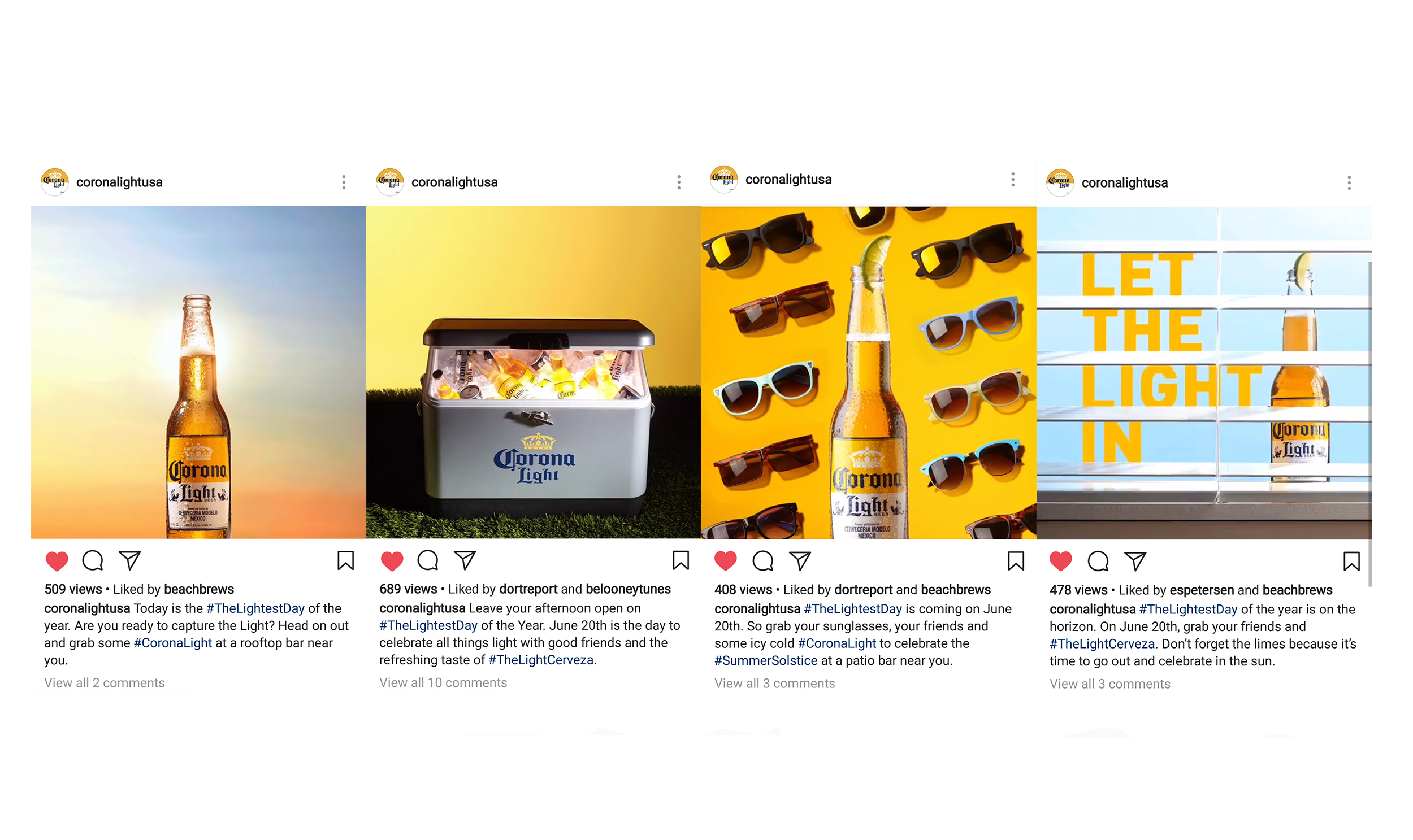 Bar Finder





Designed Interactive GeoTagged Map Finder + Entire Canvas Experience

Edited at Optimus Chicago